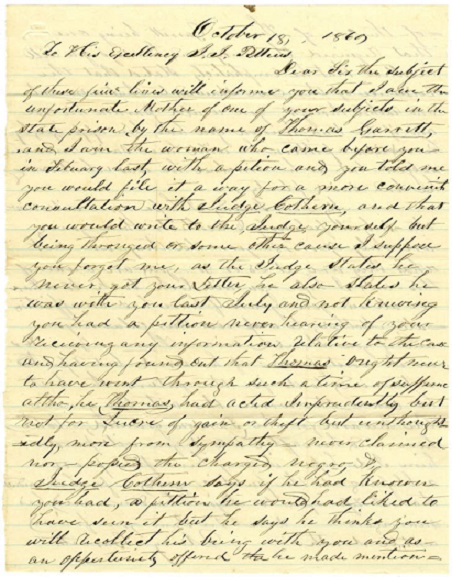 On Friday, October 30, Drs. Lesley Gordon and Julia Brock will join scholars from the Filson Historical Society, the Kentucky Historical Society, the University of Southern Mississippi, and George Mason University to discuss the treasure-trove found in nineteenth-century governor's papers.
The Roundtable will explore their efforts to digitize records from this era.
The free webinar will be held on Friday, October 30, at 3 PM, CDT. Registration is required, however.